Product information "Leuchtturm 1917 - Some lines a day "
Some lines each day. The five-year book. Write a few lines each day over 5 years. Create your own personal diary. 
 Details:
•365 pages
•Size: Medium (A5)
•Gusseted pocke
•Elastic enclosure band
•Ink-proof paper (80 g/sqm)
•Sticker for labelling and archiving
•Dimensions: 145 x 210 mm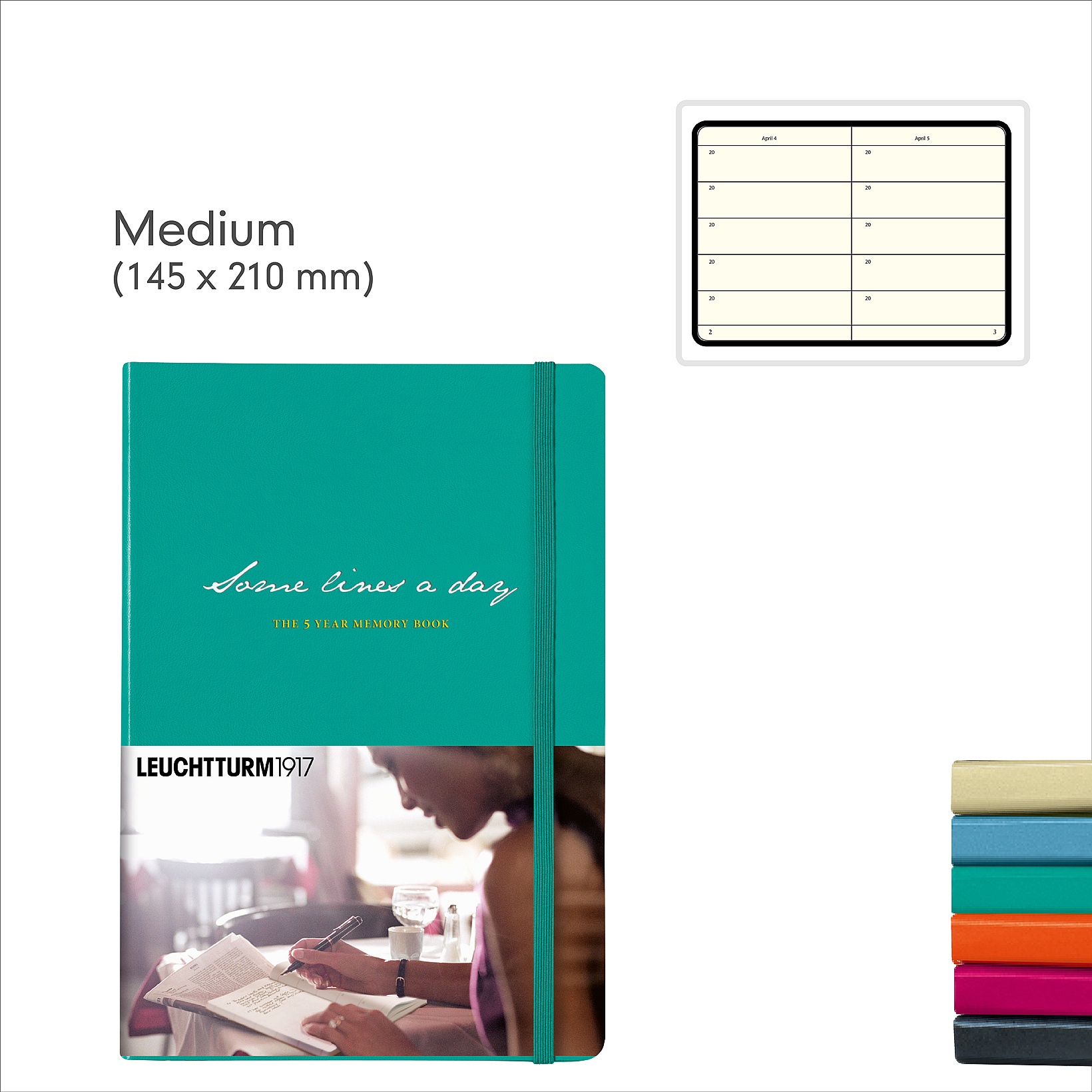 Some Lines A Day – das Fünfjahresbuch voller Erinnerungen
Auf jeder Seite bietet das Journal Raum für einige Zeilen zum gleichen Kalendertag in fünf verschiedenen Jahren. So sammeln sich zahlreiche Erinnerungen, Emotionen und Erkenntnisse, die normalerweise im Lauf der Zeit verloren gehen. Im Fünfjahresbuch Some Lines A Day bleiben sie nicht nur erhalten, sondern ermöglichen auf jeder einzelnen Seite den Blick auf die Veränderungen im Leben und der eigenen Sichtweisen.
Mit dem Some Lines A Day reist man durch die persönlichen Erinnerungen in der Vergangenheit und Gegenwart.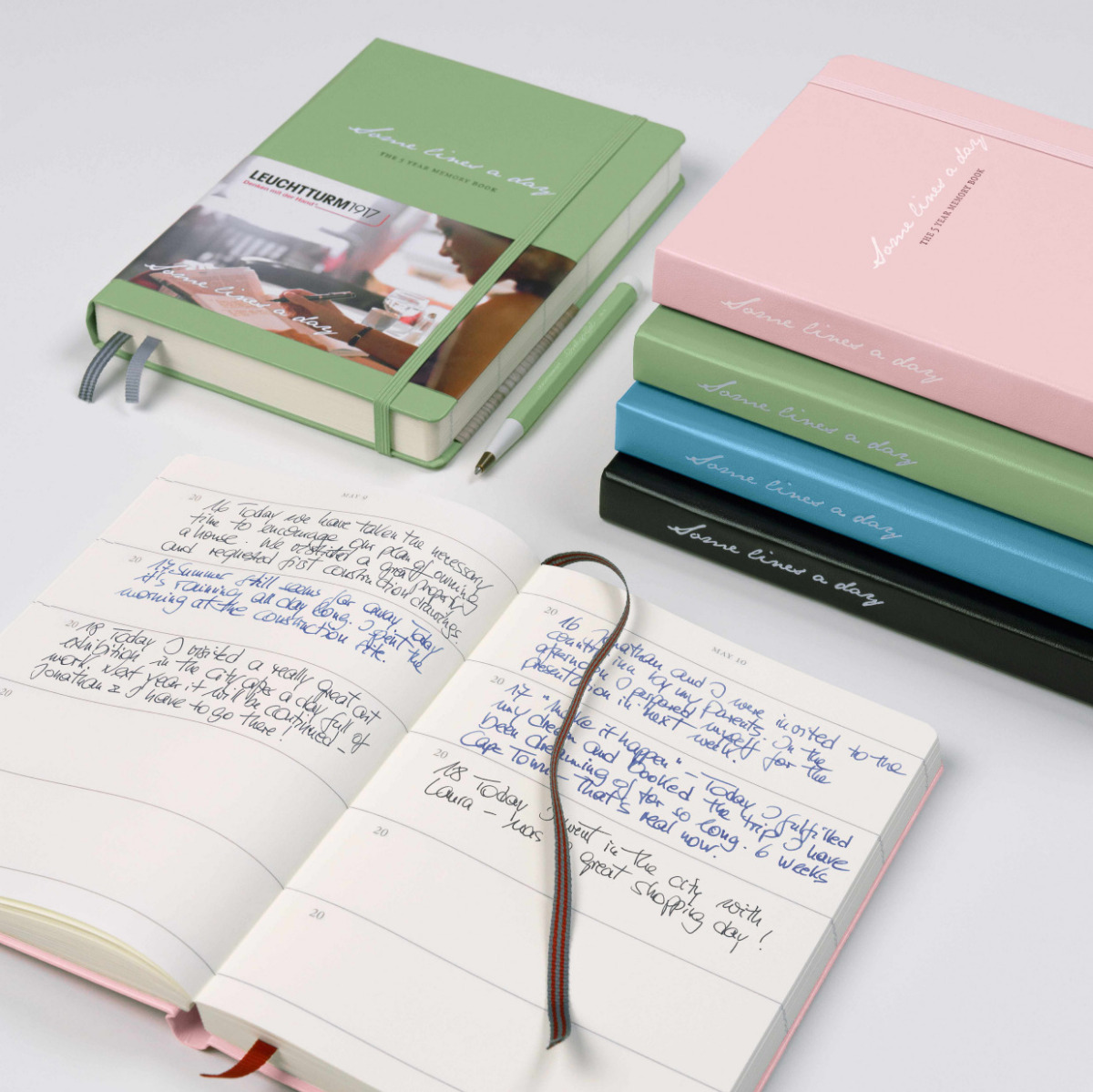 Some Lines a day
• 2 Lesezeichen
• 365 Seiten
• Falttasche im Einband
• Verschlußgummi
• Sticker Set zur Archivierung
• Buchblock mit Fadenheftung
• Hohe Papierqualität (80g/qm)
Format
• Medium (A5): 145 x 210 mm; Hardcover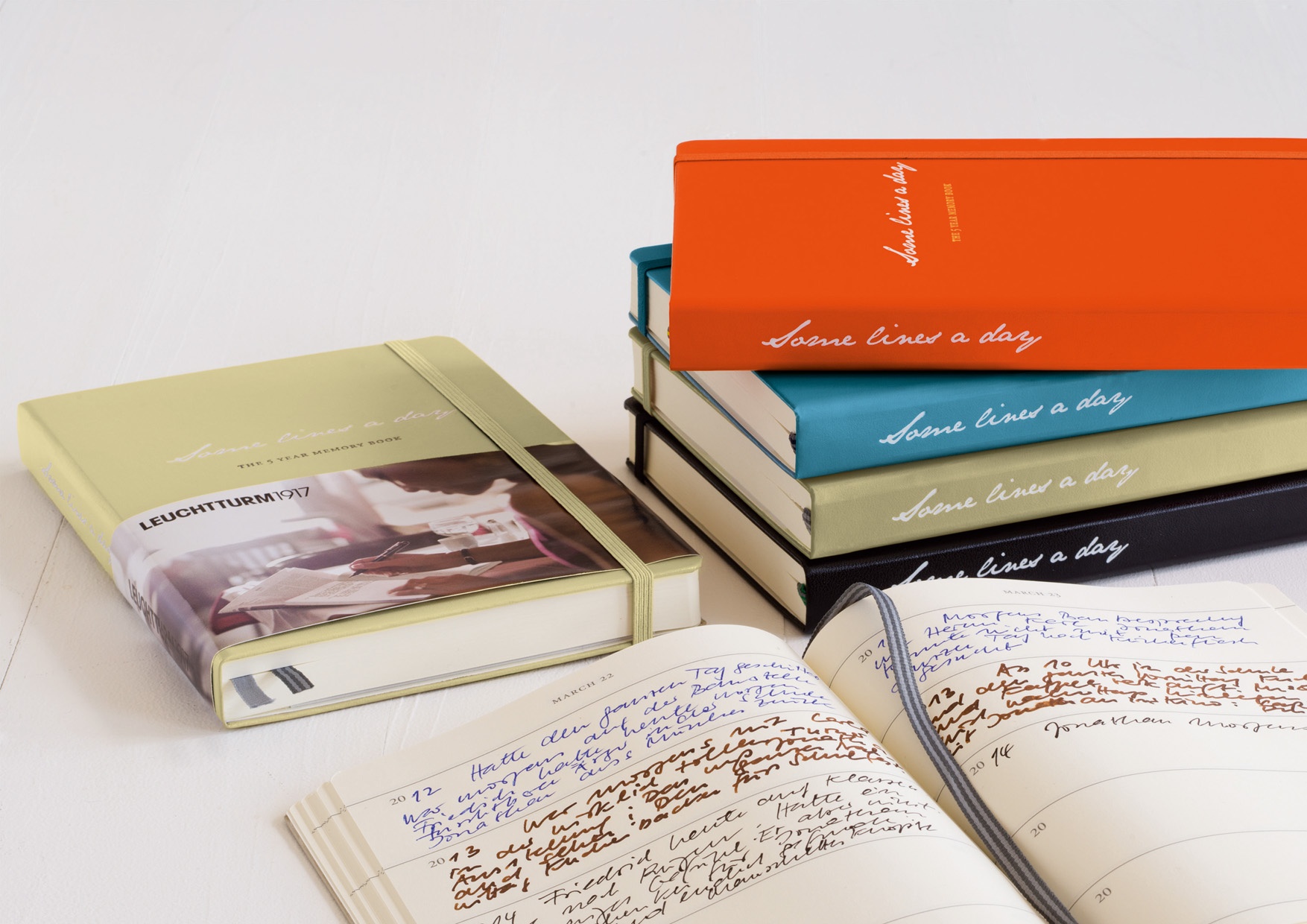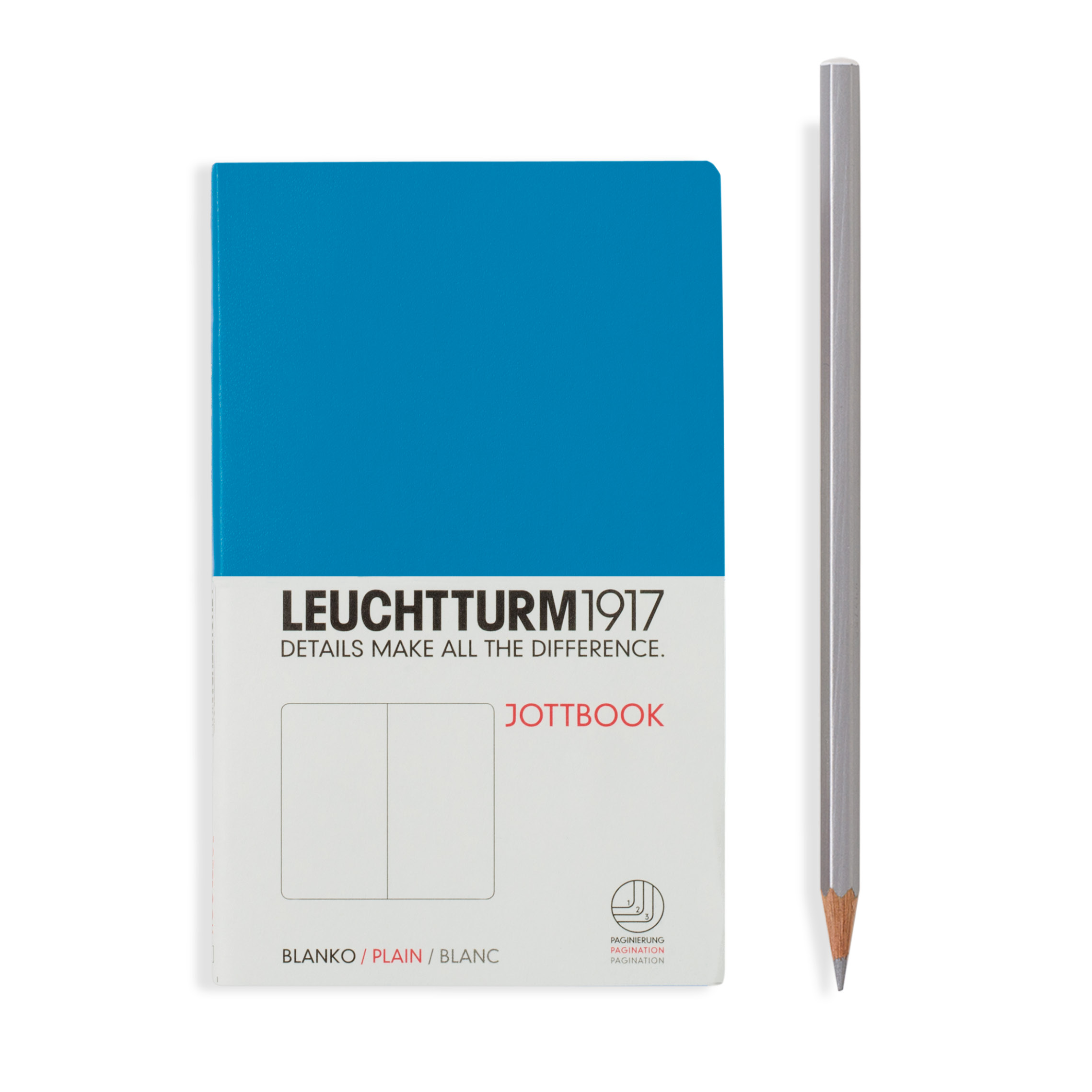 Leuchtturm1917 Jottbook Pocket
Farben Leuchtturm1917 :
Azure
Details• Blanko• 60 nummerierte Seiten• 32 Seiten heraustrennbar• Buchblock mit Fadenheftung • Hohe Papierqualität • Titel- und Rückenschilder zur Beschriftung & Archivierung • Maße: 90 x 150 mm