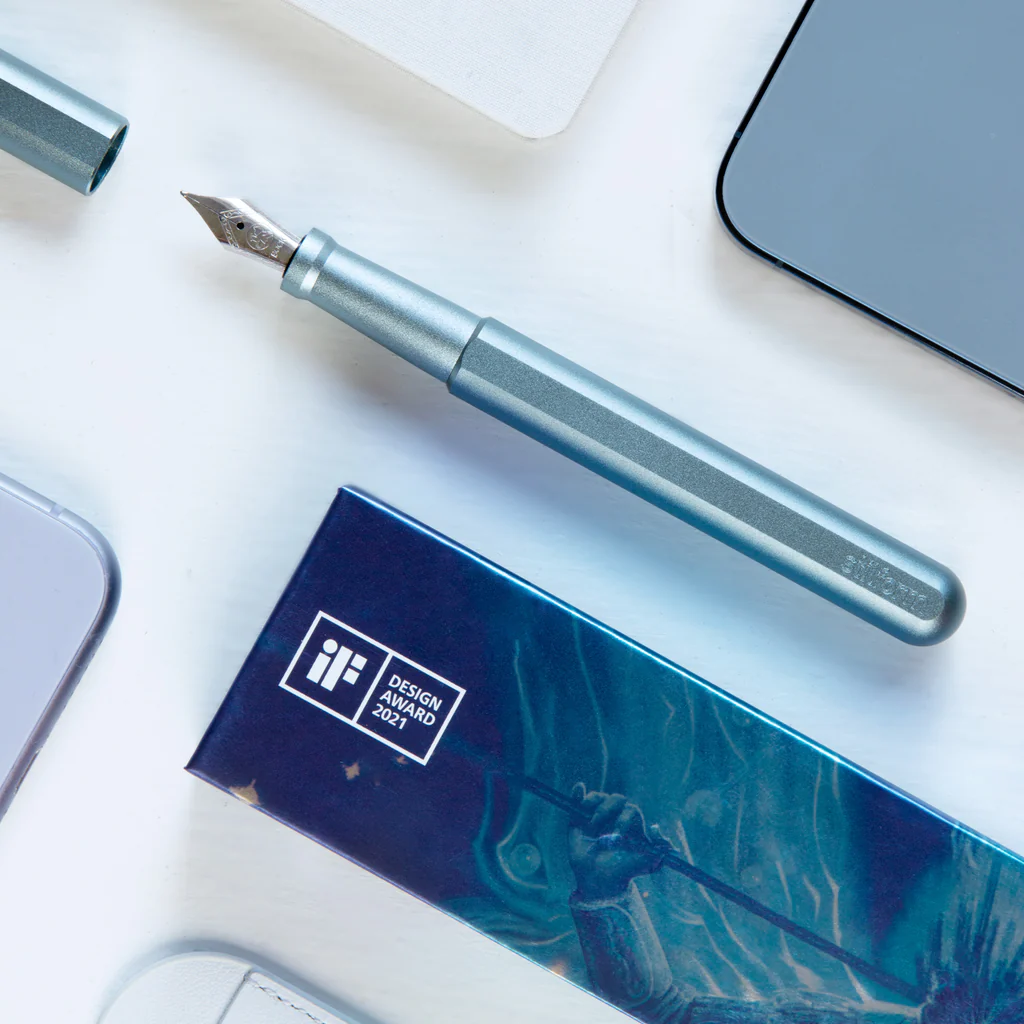 A Magnetic Pen that Always Presents Its Best Self.
Stilform is the company behind the INK Fountain pen.
The Stilform INK fountain pen was
created with the aim of an ultimate minimalist pen design with the most durable all-metal construction.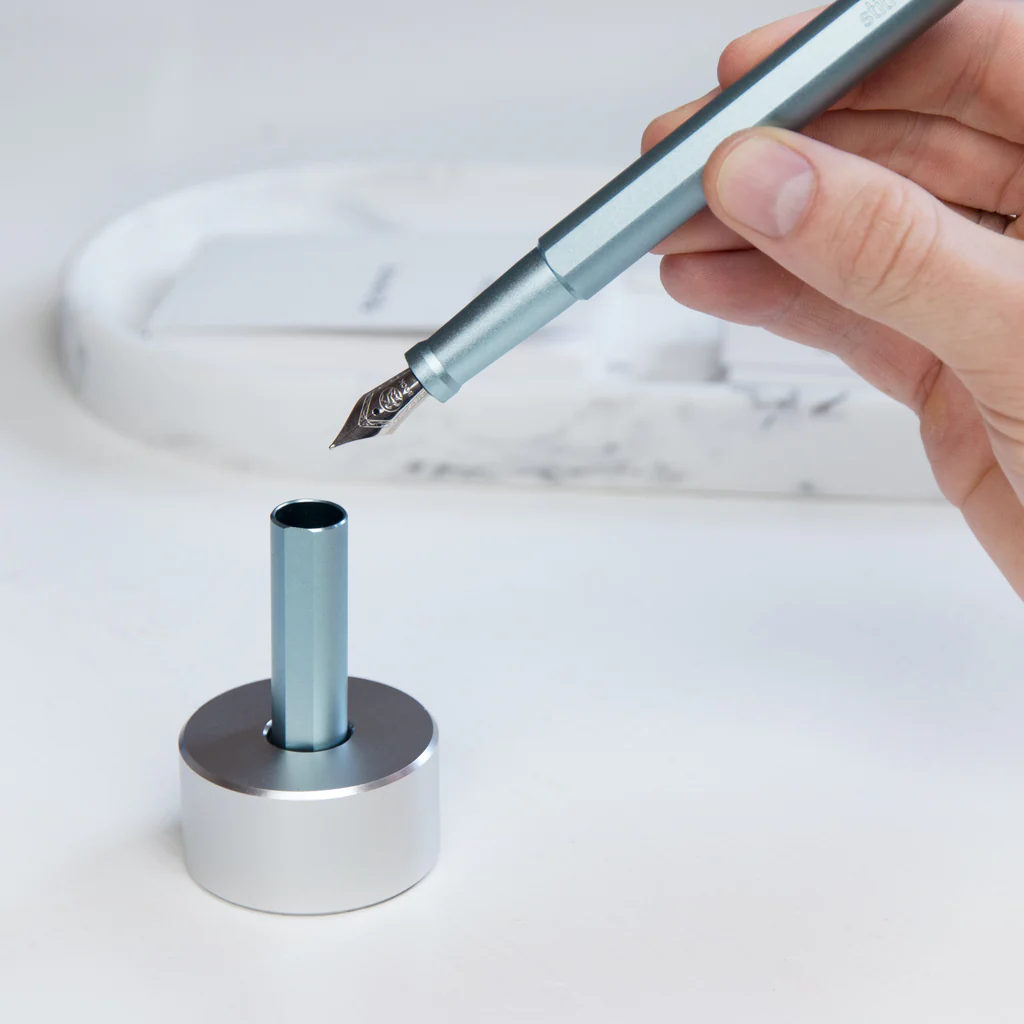 Let the Cap Bounce!
Stilform created an effortless and enjoyable way of getting started with a fountain pen - give the cap a simple twist and it gets automatically pushed off by a strong magnetic force.
A Pen that Always Present its Best Self
Through a unique magnetic closure, the distinctive flat sides along the pen will always align with themselves perfectly.
No Threads, Comfortable Writing
Instead of relying on a screw-on cap like most metal fountain pens, the INK pen with the unique mechanism ensures a comfy holding position.
Build Your Favorite Pen!
Your pen is easily the best way to express your character! The nibs by renowned German Manufacturer Peter Bock ensure a smooth ink flow and incredible writing experience. It's super easy to switch nibs among materials and sizes.