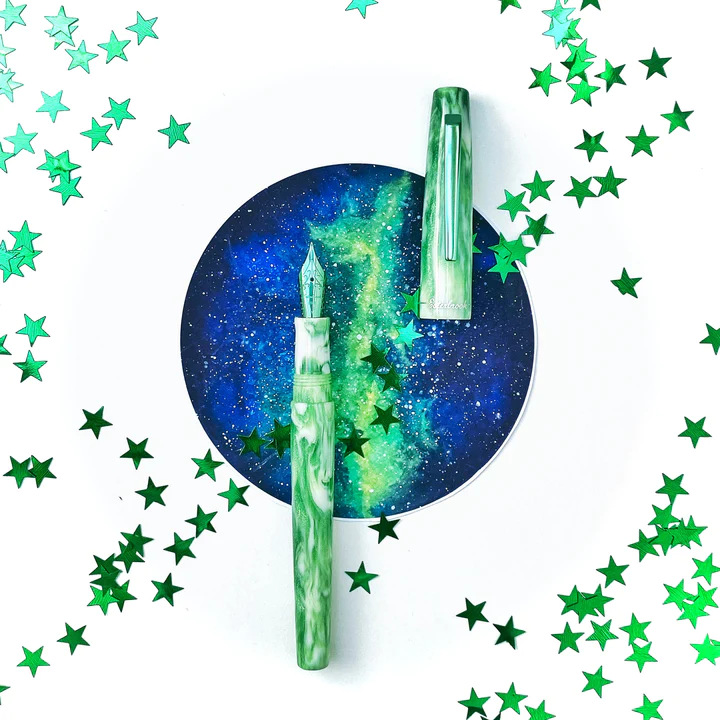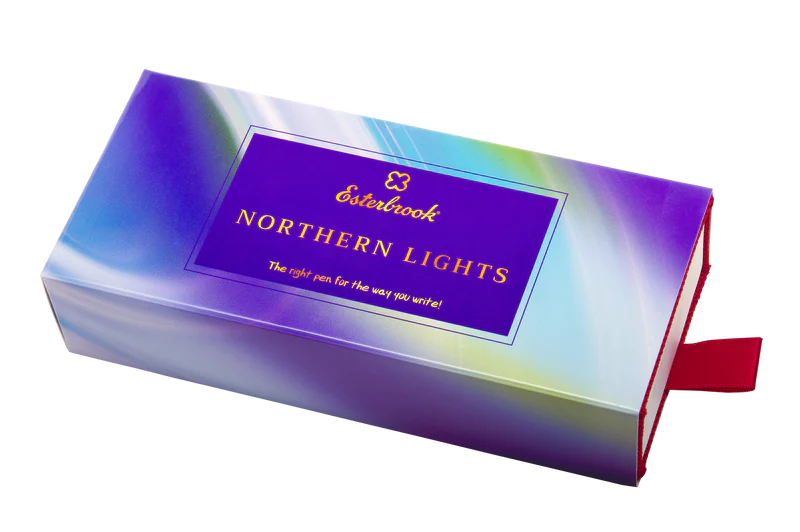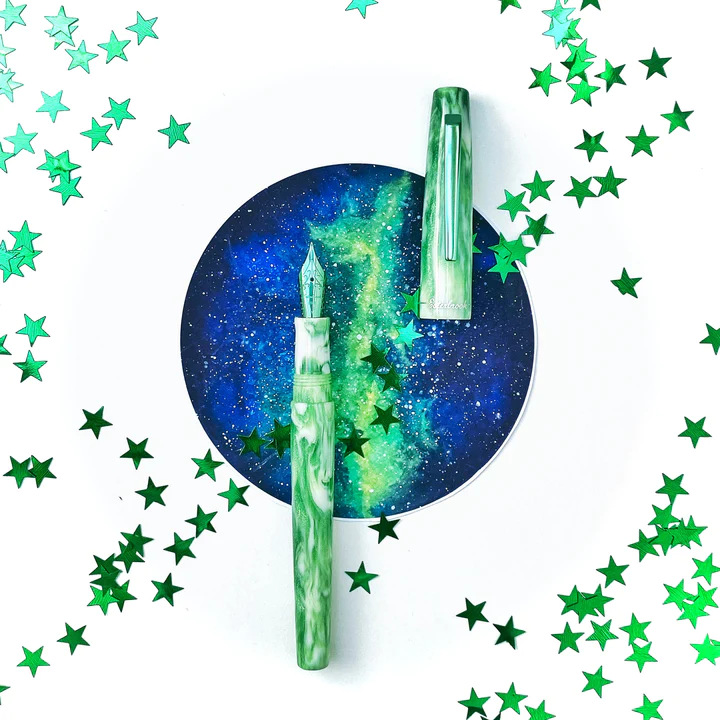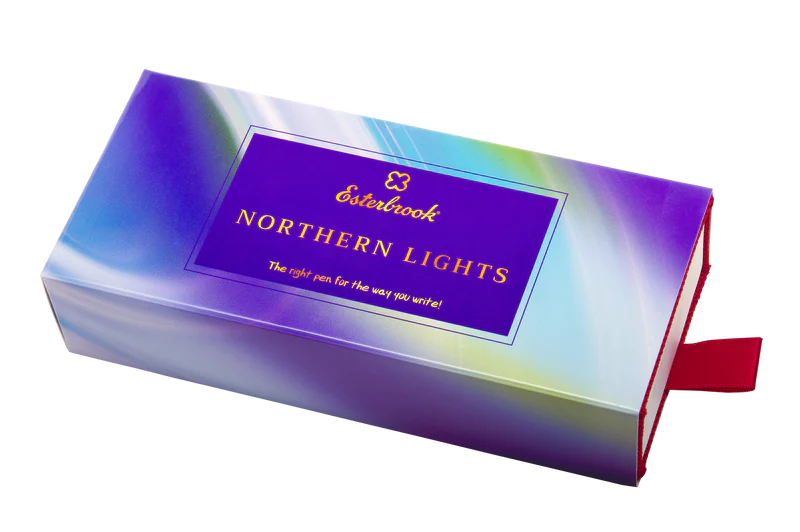 260,00 €*
%
325,00 €*
(20% gespart)
Produktinformationen "Esterbrook Camden - Northern Lights"
What's a more mystical, whimsical place than those broad stretches of arctic where the Northern Lights shine?
Produced by solar winds in the magnetic field within Earth's atmosphere, the Northern Lights create a dazzling, dancing curtain of color that has entranced Vikings a millennia ago – and tourists today.
You don't have to travel to Iceland or Svalbard to get a glimpse – we're bringing the Aurora Borealis right to your desk. Our new Camden model is interpretation of the cosmic phenomenon. This online-exclusive is set in beautiful and contrasting hues reminiscent of the Lights, with a touch of "stardust" using DiamondCast technology. We've also partnered with longtime collaborators Hinze Pen Co. to bring a new color offering in their microceramic-coated nibs and clip. This will surely be a welcomed Winter treat in the dog days of Summer that await us.
Pens are using a #6 Jowo nib. The Camden model is a classic design that's more shaped than the Estie and perfect for everyday use.