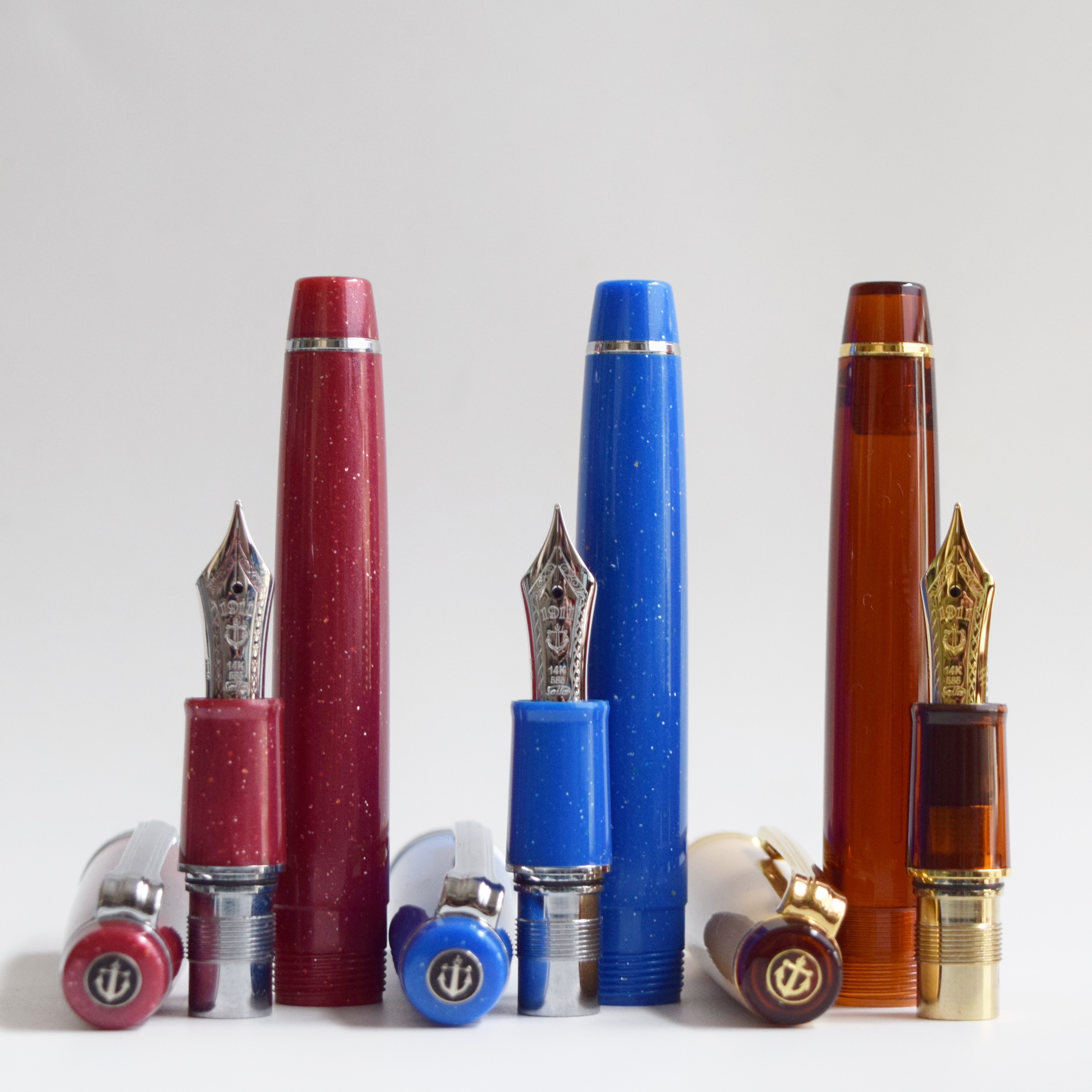 Since the establishment in 1911, the Sailor Pen Co. has been proudly maintaining its belief in the importance of precision writing instruments. Still today, they offer the discerning customer technical perfection and writing quality.
This model - The Professional Gear has a selection of 21K or 14K gold nibs and a unique design with a cut-away cap and inlaid Sailor anchor logo on the top.
The same philosophy would later be used to re-design the concept with a new fresh looking "ProGear II" as seen below.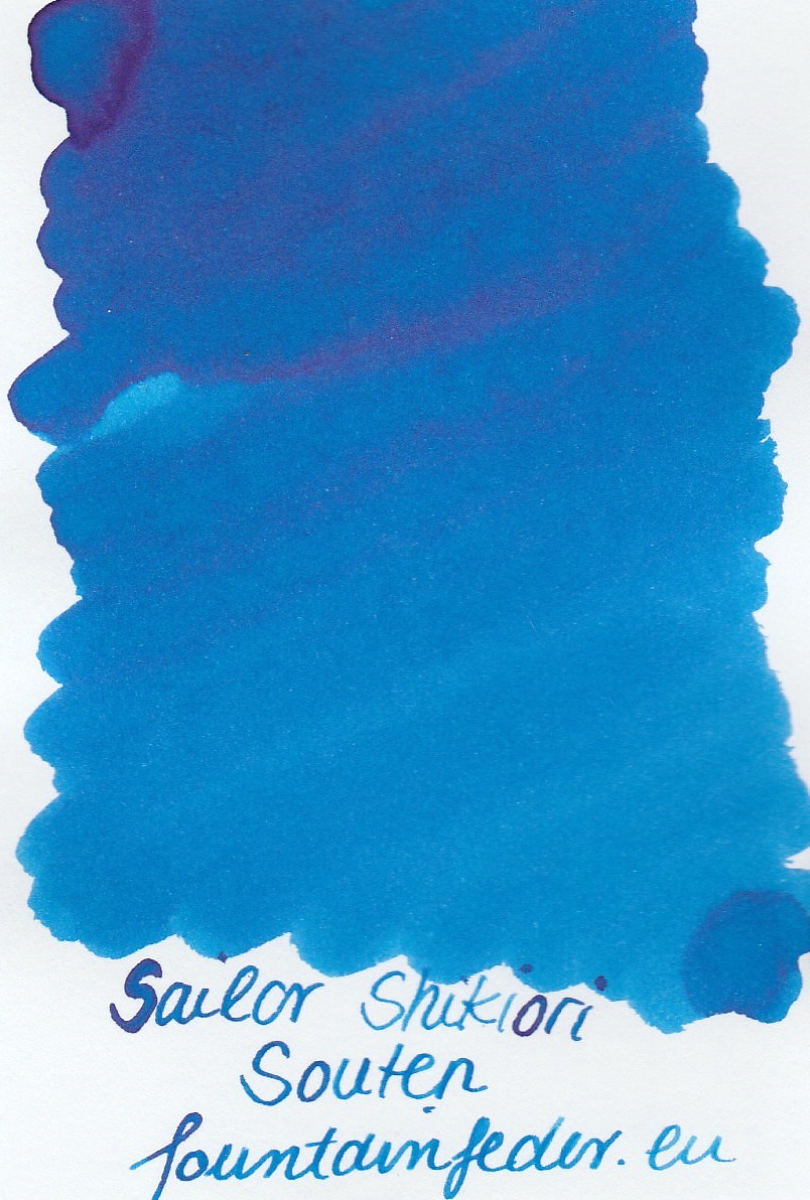 The Sailor Professional Gear Slim is available in a variety of colours with silver or gold trim.
The specifications are:
Materials: PMMA Resin
Special features: 14k Gold nib
Filling system: Converter & Cartrige typ (converter included)
Overall lenght: 12.5cm
Lengh pen only: 11cm
Pen capped: 14.3cm
Weight with cap/without cap: 20gramm / 12 gramm (uninked)
Besides the regular colours that Sailor offers in their lineup, they also have limited editioins available each year, like the red Supernova pictured here. Just like the regular line of the Professional Gear Slim pens, these are also equipped with a 14k gold nib.