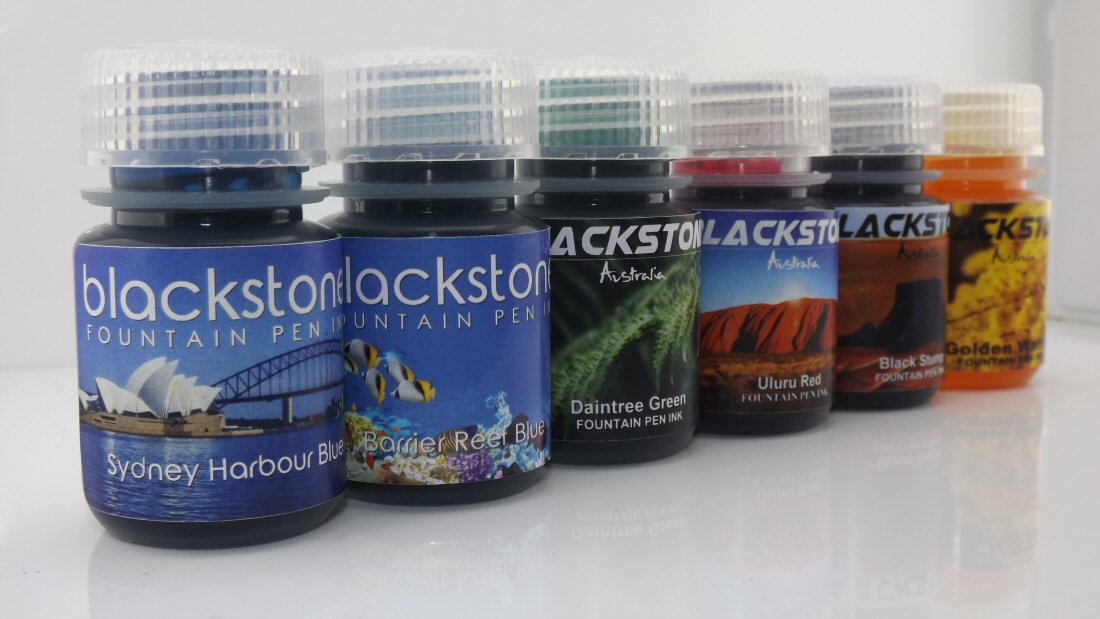 8,99 €*
Inhalt:
0.03 Liter
(299,67 €* / 1 Liter)
Produktinformationen "Blackstone Colours of Australia 30ml - Black Stump Black"
The Colours of Australia is a series inspired by Australian icons. Colours of Australia fountain pen ink is a high quality, Australian made fountain pen ink formulated from water soluble dyes with no harmful additives and is pH neutral. Blackstone ink can also be used with a stylus or brushes and is ideal for writing, calligraphy, drawing, washes, painting, and airbrushing.